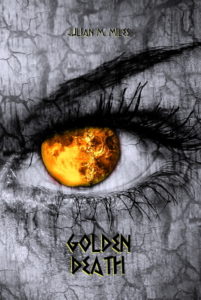 Don't fear the zombies – fear what makes them move.
Josh and Katya have spent their lives hunting things that people don't believe in. Now they're on the trail of something most of the monsters don't believe in.
Freja Winterburn had been looking forward to her day off. Now her Armed Response Team are on the way to assist with a terror attack like nothing ever seen before.
Deities have been casting things down from the heavens for millennia. Maniacs have been trying to exploit those things for their own ends ever since.
Brighton, August 2020. Social distancing just got a whole new meaning.
A modern Cthulhu Mythos action thriller, coming in Autumn 2025.
Original cover art by Fearscare. Crop, edit, and FX by me.
All of my modern Cthulhu Mythos horror stories are set in the same universe – The Nighted Kingdom. While each book contains a story with a plot that stands on it's own, there are connecting themes, further details about the world, and recurring characters. If you want to read them in order, this is the sixth, set in 2020.
PS: The hardback will have a full-wrap cover (this is without titling as the spine width and cover alignment aren't finalised) –