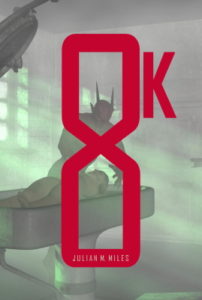 The Blessed Order of the Bloodied Rose Cross split from the Knights Templar with the intention of saving humanity from the monsters that stalk the fringes of this world.
For centuries, they have fought those monsters. That war has turned most of them into zealots. Many would argue they have become more monstrous than the things they hunt.
The Rosenkreutz, as they call themselves now, disagree. In fact, they have just invented something that will purge the world of monsters forever.
They think they know all about the monsters. Which is where they went wrong.
A modern Cthulhu Mythos horror thriller, coming in Autumn 2024.

Original artwork by Simon J. Mitchener (simonjm.deviantart.com). All Rights Reserved. Used With Permission.
Copyright 2021 Julian M. Miles
All of my modern Cthulhu Mythos horror stories are set in the same universe – The Nighted Kingdom. While each book contains a story with a plot that stands on it's own, there are connecting themes, further details about the world, and recurring characters. If you want to read them in order, this is the fourth, set in 2018.