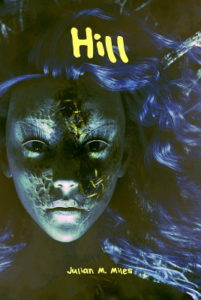 The ancients tore Blaecken down, killed the tribe, burnt the lore, and destroyed the settlement.
600 years after that, the king had Blackdean purged from the records, killed the villagers, burned the village, and salted the fields.
923 years later, a company thinks it can profit from what lies under Brackden Mire. They've found out why it should remain shunned – but have decided otherwise.
D.I. Dan Higgin is getting back to being a police officer who deals with mundane things. Then a hunted man knocks on his door and tells him of a strange girl, a flash drive, and the truth about a place called Blaecken Hill.
AMAZON EDITIONS mybook.to/hill-jmm
OPENDYSLEXIC EDITION mybook.to/hill-OD
EBOOKS books2read.com/hill-jmm or direct from Godless.
Original artwork by Leanne Blakey-Novis of Red Cape Graphic Design. All Rights Reserved. Used With Permission.
Copyright 2021 Julian M. Miles
All of my modern Cthulhu Mythos horror stories are set in the same universe – The Nighted Kingdom. While each book contains a story with a plot that stands on it's own, there are connecting themes, further details about the world, and recurring characters. If you want to read them in order, this is the fifth, set in 2019.