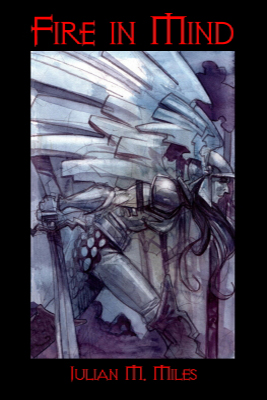 "If you like your fantasy fiction well written, full of Pagan/magical imagery, language that draws you in from the opening line, with stories that dig right into your emotions, just buy this book." – Damh the Bard (to see the full review, click here.)
A world that looks like the one you walk through every day. But around you there are wonders unseen. Every now and then, the everyday becomes the day when you meet something arcane that changes your life.
From an age lost to history, come fly with dragons, discover the power of innocence and love, work magic for the good of the land and marvel at wonders from a time when the magic around us did not always have to hide from man.
A collection of fables for seekers of the wonder and magic so often lacking from today.
AMAZON EDITIONS mybook.to/Fire-In-Mind
OPENDYSLEXIC EDITION mybook.to/Fire-In-Mind-OD
EBOOKS https://books2read.com/Fire-In-Mind
Original artwork by Carl Critchlow. All Rights Reserved. Used With Permission.
Copyright 1991-2013 Julian M. Miles.
PS: The hardback has a full-wrap cover –