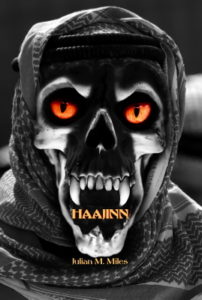 There's still a war on. There's always been a war on. It's not about oil, or who's oppressing who, or which dictator has or hasn't paid their dues to the right superpower.
The horrors we face serve no gods any of us can survive. The world has become a never-ending patchwork of killing floors as we try to stop them. Ideally, we do it without attracting attention.
We do it to protect all those who can't defend themselves, and all those who don't believe in anything beyond the lives they have.
Welcome to the quite literal bleeding edge of modern skirmish-level counterinsurgency. It can be a lot uglier than the participants, and that's saying something.
An occult horror action thriller, coming in Spring/Summer 2023.
Original B&W skull cover art by Miguel Patiño. Colourisation and FX by me.
PS: The hardback will have an alternate cover –