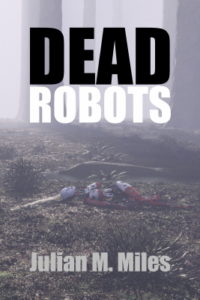 Eddison Slane dealt with scum across nine continents and two planets, until he encountered something that made him too strange for the military.
Now he's a cybersoldier on civvie street. The only person he's nice to is his landlady, who used to be his commanding officer, is still a Colonel, and has more hardware under her skin than him.
He dreams of being an old-fashioned private detective. Which is why, when a beautiful woman saunters into his favourite hang-out looking for someone to find a long-lost relative, he can't help but get involved.
Lost, hiding, or dead? Answering that question might just get him killed.
A cyberpunk noir thriller coming in Spring/Summer 2024.
Original artwork by Simon J. Mitchener (simonjm.deviantart.com). All Rights Reserved. Used With Permission.
Copyright 2021 Julian M. Miles
PS: The hardback will have a full-wrap cover –